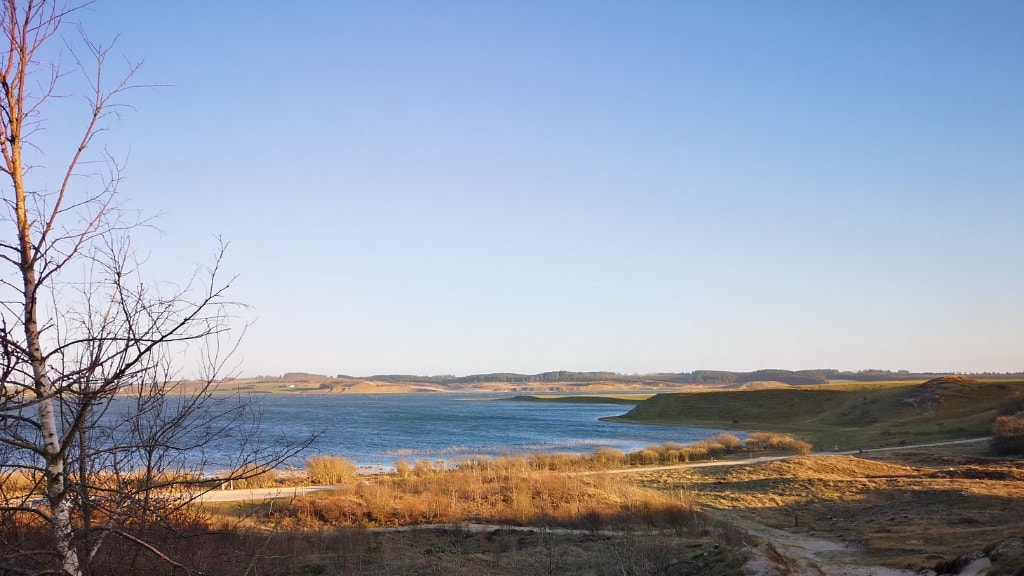 Hanstholm Nature Reserve in Thy National Park
South of Hanstholm, in the direction of Klitmøller, you will find the large Hanstholm Game Reserve - Denmark's largest.
The vast dune heath landscape with lakes, bogs and marshes covers an area of 3725 hectares.
The game reserve was founded in the period 1936-39, but it was not formally established until 1949.
South of Hanstholm, towards Klitmoeller, can be found Denmark's largest nature reserve - an extensive area of dunes and heath bogs and fens covering some 3725 hectares. The nature reserve was established in the period 1936-39, but was first formally opened in 1949. The secludness it offers means that it has become the only place in the country where certain types of birds will breed. The very innermost wetland area is therefore closed to the public throughout the year. The whole area, east of the coast road, is closed from 1st of April to 15th of July. Two observation posts have been set up in the Tved dune plantation, from where bird watchers have a fine view of the reserve. The outer areas can be visited on foot, outside the breeding season.

Brochures about the area are available at the Tourist Office, or shops/cafes in nearby towns.