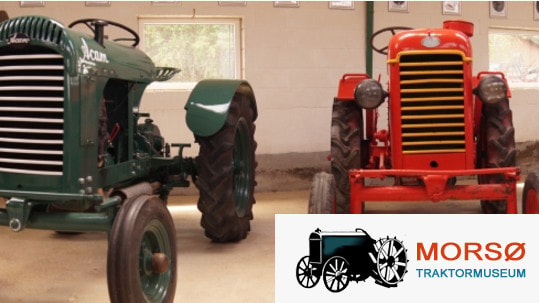 Morsø tractor Museum
Morsø Tractor Museum is the country's oldest tractor museum.
The collection was founded more than 30 years ago. On October 23, 1980, the Morsø Tractor Museum opened.
No less than 100 different tractors are displayed in 55 brands. The oldest is an American Heider from 1917, the latest being a 1960s Fiat.
The museum has over the last 20 years also imported tractors from eg. the former GDR and Poland, in addition, tractors have been imported from the USA, Holland, Germany, Canada, Norway, Sweden, the Czech Republic and France, whereby the collection has become quite unique. The exhibition is divided into 1400m2 in 5 halls. Many of the tractors are pre-tensioned with original tools. NOTE: All of the museum's tractors are at least 60 years old.