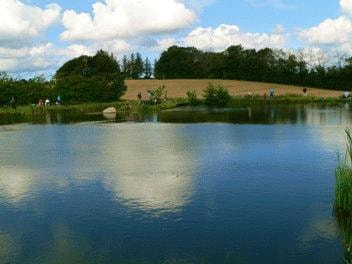 Skjoldborg Lystfiskersø - Angling Lake
Skjoldborg Lystfiskersø is a beautifully situated Put and Take lake of 6000 m2 - 4 km south of Thisted by the A11.
The angling lake is open from kl. 06 to sunset.
Rainbow trout and eel, 800 grams to 4 kilos, are exposed to 60% of the incoming amount.
There is a toilet and cleaning table for free use.